Advantech's Azure Team Creates Low-cost, High-efficiency Cloud Applications Catering to the Wave of Enterprises Migrating to the Cloud
07/05/2021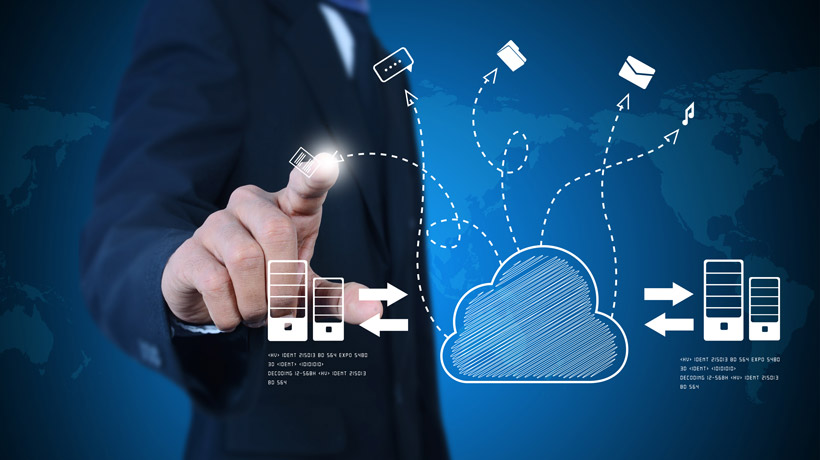 A survey by Right Scale shows that up to 91% of organizations around the world are using public cloud services, highlighting the global trend of enterprises migrating to the cloud. But as traditional IT architectures can no longer be applied to support the cloud migration process, the budget for such a transition is considerable. Research by Forbes shows that up to 30% of IT budgets are spent on cloud computing, indicating that it is a critical strategic direction for reducing investment costs when transitioning to the cloud. Utilizing Microsoft Azure's multiple service advantages, Advantech has the advantage of being able to integrate its software, hardware, and IoT cloud platforms to provide enterprises with professional cloud consulting services, helping them quickly migrate to the cloud at minimum cost while also maximizing the benefits of cloud applications.
Three Ways Azure Helps Enterprises Migrate to the Cloud
To accelerate cloud migration, Microsoft Azure assists enterprises with building the best cloud environment in three ways—by providing high security, low latency, and an optimized cloud architecture.
For optimal security, Azure utilizes both Share Response Model mechanisms, such as password length, password complexity, mandatory password updates, and mobile phone binding, to verify accounts and passwords, and also Security Center for management staff to learn at the first instance when any vulnerability emerges in their cloud environment.
A common approach to reducing latency is to simultaneously optimize the network bandwidths of both users and data centers. For this, Microsoft operates more than 60 Azure datacenter regions around the world, ensuring that Azure Cloud Services can achieve the lowest latency and create the best experience for users.
The optimal cloud architecture can be achieved by following the Azure Well-Architected Framework guidelines when incorporating public clouds. The next step is to optimize the cloud architecture in terms of costs, excellence, reliability, and security. To help optimize costs, the Azure Well-Architected Framework provides the Total Cost of Ownership (TCO) Calculator to help enterprises calculate in detail the explicit and implicit cost savings achievable from their cloud adoption. If they adopt public clouds, there is no need for them to build their own server rooms and thus can save on electricity bills and carbon emissions, for instance.
Advantech Leverages Azure to Provide Professional Consultation for Cloud Migration
With the advantages Azure brings to the table for cloud migration, Advantech leverages its cross-department resources to provide professional cloud consulting services that allow enterprises to rapidly build the most secure Azure cloud architecture at the lowest cost and with minimum human resources.
In the past, enterprises had to spend at least one week to clarify their information system architecture and requirements before moving on to plan their cloud migration. But now, guidance from the Azure Well-Architected Framework, automation tools, as well as assistance from Advantech's team of consultants make planning easy. In particular, the consultants are Microsoft Azure certified and thus highly familiar with Azure Cloud Services, and their in-depth understanding of industrial operations also enables them to directly discuss all system details with enterprises and then give accurate planning suggestions, helping enterprises save nearly 80% of their manpower and system architecture planning time and allowing them to quickly migrate to the cloud and exploit the benefits of fast "Time to Market."
For retail chains using cloud services, Advantech takes references from the Azure Well-Architected Framework to help enterprises optimize cloud services and analyze the monitoring data provided by the cloud platform, having found that peak and off-peak hours are relatively fixed for most enterprises. During opening hours, the cloud server receives a large amount of data from various stores, warranting at least a 4-core CPU virtual host to maintain normal system operation. However, after stores close for the night, the cloud server no longer needs to process data. During this period, the data usage rate is only about 2%, meaning there is no need for the 4-core CPU virtual host.
Advantech's consulting team thus recommends that enterprises experiencing this should automatically switch to a 2-core CPU virtual host during the off-peak hours, and even consider the possibility of a complete shutdown to save on 4 to 8 hours of unnecessary costs. This is just one way for enterprises to reap the benefits of low-cost, high-efficiency cloud services.
Of course, Advantech also relies on the strong prowess of its industrial control software and hardware to provide enterprises with comprehensive solutions from the edge to the cloud. For example, in response to strong demand for hybrid clouds, Advantech is helping small and medium-sized enterprises rapidly deploy hybrid clouds through its Ei Edge Cloud Solutions and to optimize the system architecture of multi-cloud services to yield the maximum benefits of hybrid clouds for enterprises.
Looking to the future, Advantech will further integrate Azure, WISE-PaaS, WISE-STACK, and other platforms, and also hardware and software tools to launch the WISE-Core Service, hoping to collaborate with more partners to create the best cloud environment and applications possible for enterprises.